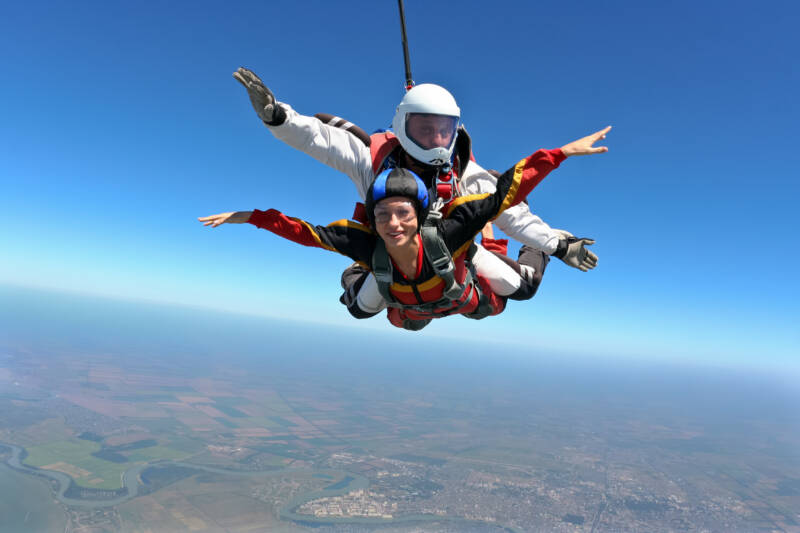 We organise and promote a range of events each year to help raise funds for the charity. 
Skydives
The ultimate adrenaline fuelled challenge that all thrill seekers will want to tick off their bucket list. 
Skydives are available all year round via Skydive Ireland, Garvagh.  So why not take on the thrill of a lifetime with a tandem skydive.  
There are two types of tandem skydive to choose from:
10,000ft jump which gives participants 30 seconds of freefall time. 

15,000ft jump which is the highest in Ireland and gives double the amount of freefall time.
Based on the North Coast of Northern Ireland, you'll have the opportunity for amazing views whilst you're raising funds for local people struggling with their mental health or who have been bereaved by suicide. 
Cost of the 10,000ft jump is £299

Cost of the 15,000ft jump is £349

We ask that each participant raises a minimum suggested sponsorship of £350 whichever jump you decide to do.

Commitment fee is £100 (and is part of the above jump costs and payable to Skydive Ireland).

To register simply visit www.skydiveireland.com or email

hello@skydiveireland.com

 

Once you have registered, a member of Skydive Ireland will send you further information

Choose an online fundraising site such as Just Giving and share on your social media platforms where friends and family can donate to your jump.